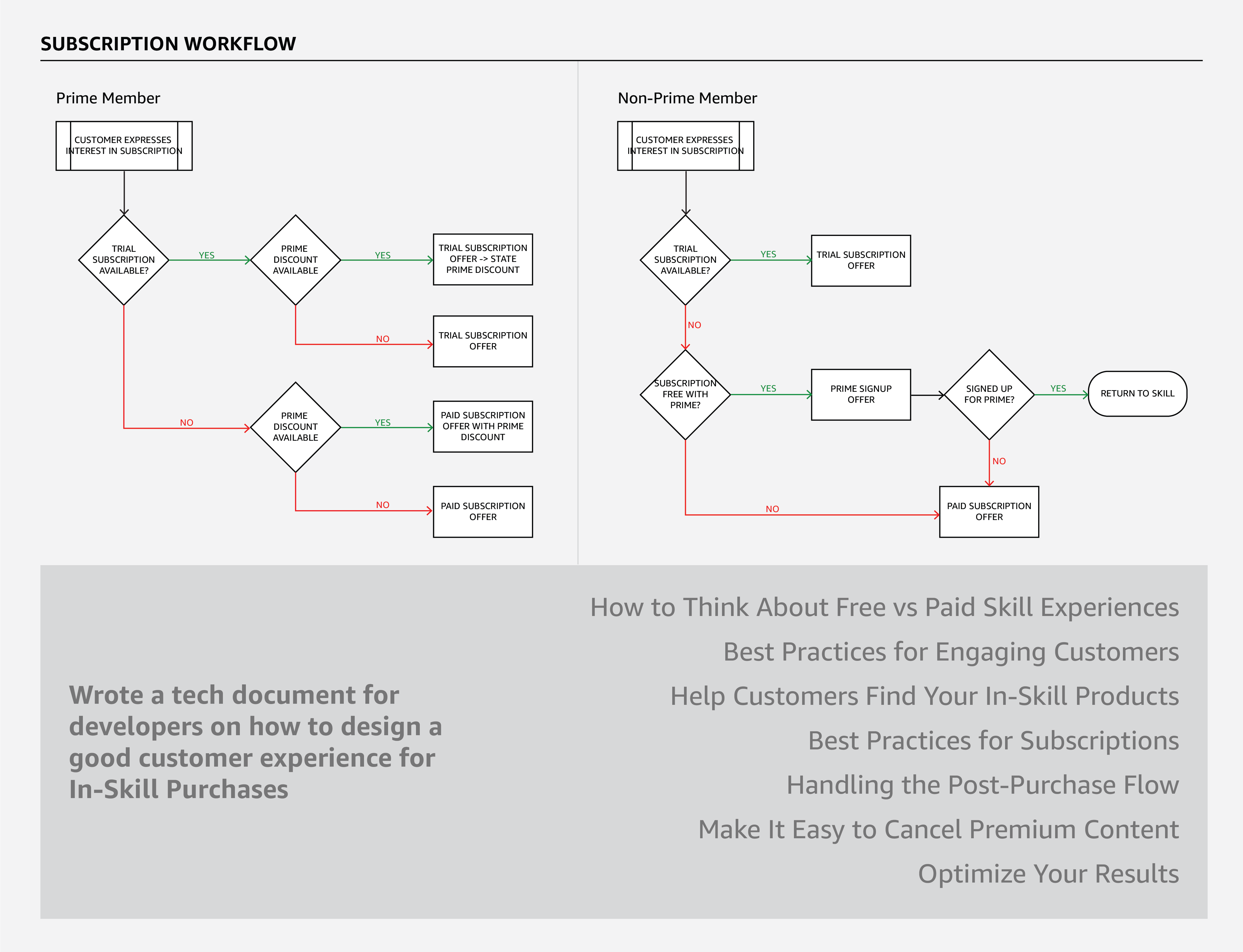 Alexa In-Skill Purchases


My team created a platform to add in-skill purchases on Alexa skills as a means to create a monetization framework for developers. Developers can create additional content in the form of subscriptions or one-time purchases on their skills and Amazon takes care of the selling this content. Customers can buy additional content on existing skills through a simple "yes/no".
We provided white-glove service for few skill like
Jeopardy
,
Teen Jeopardy
,
Sports Jeopardy
,
Match Game
,
Ultimate History Quiz
,
TuneIn Live
; to strategize skill format and launch paid content last year. This year we launched a self service platform for developers to add purchase capabilities on their skills. You can read more about these features on
Tech Crunch
,
The Verge
,
Business Insider
,
Fast Company
and
CNET
.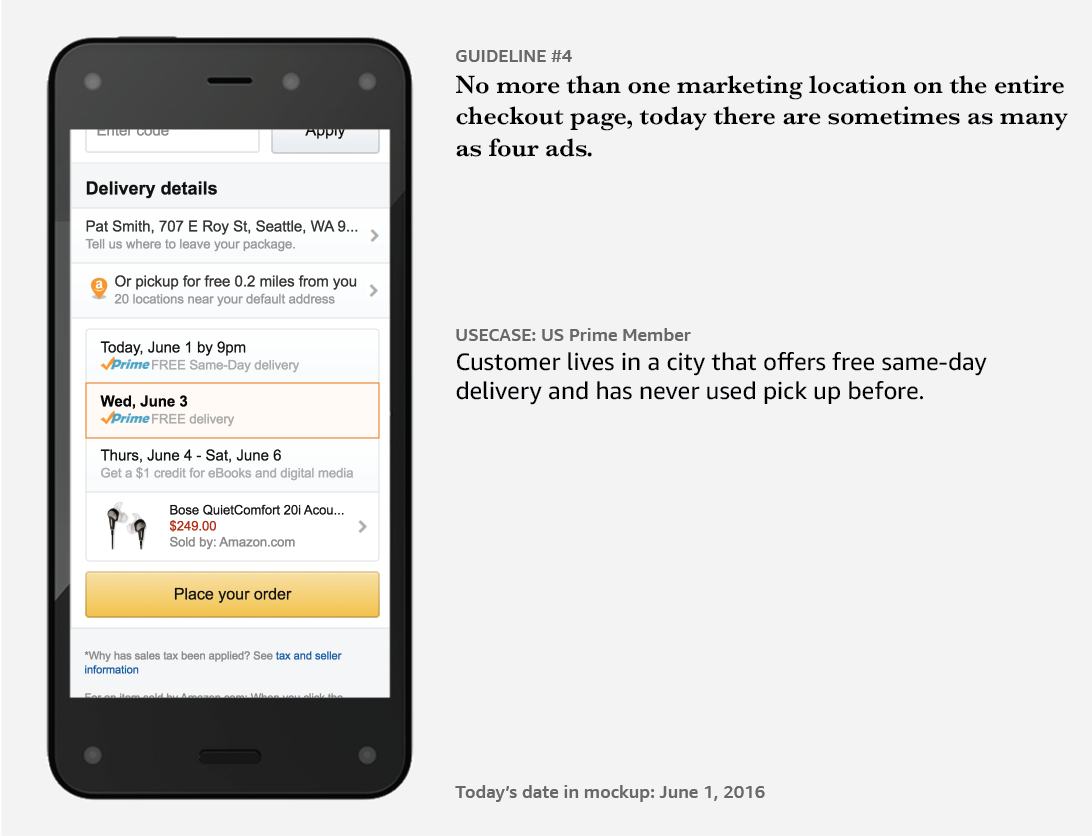 Discovery and engagement with global delivery and pickup options
Amazon continues to launch many delivery programs including pick-up points, no-rush shipping and scheduled delivery, but the discovery of these programs has been a problem. In UK, its common for a customer to see up to 11 delivery options and some of these have further sub-options.

I worked with the product manager to create a simplified global framework that can encompass all the current and future use cases of delivery speeds, pick up options, and scheduled delivery within the existing Amazon checkout page. We developed and tested the designs in an agile manner that included doing qualitative usability studies in Japan, UK, Germany, and US. The project is getting launched in phases in 2018-19.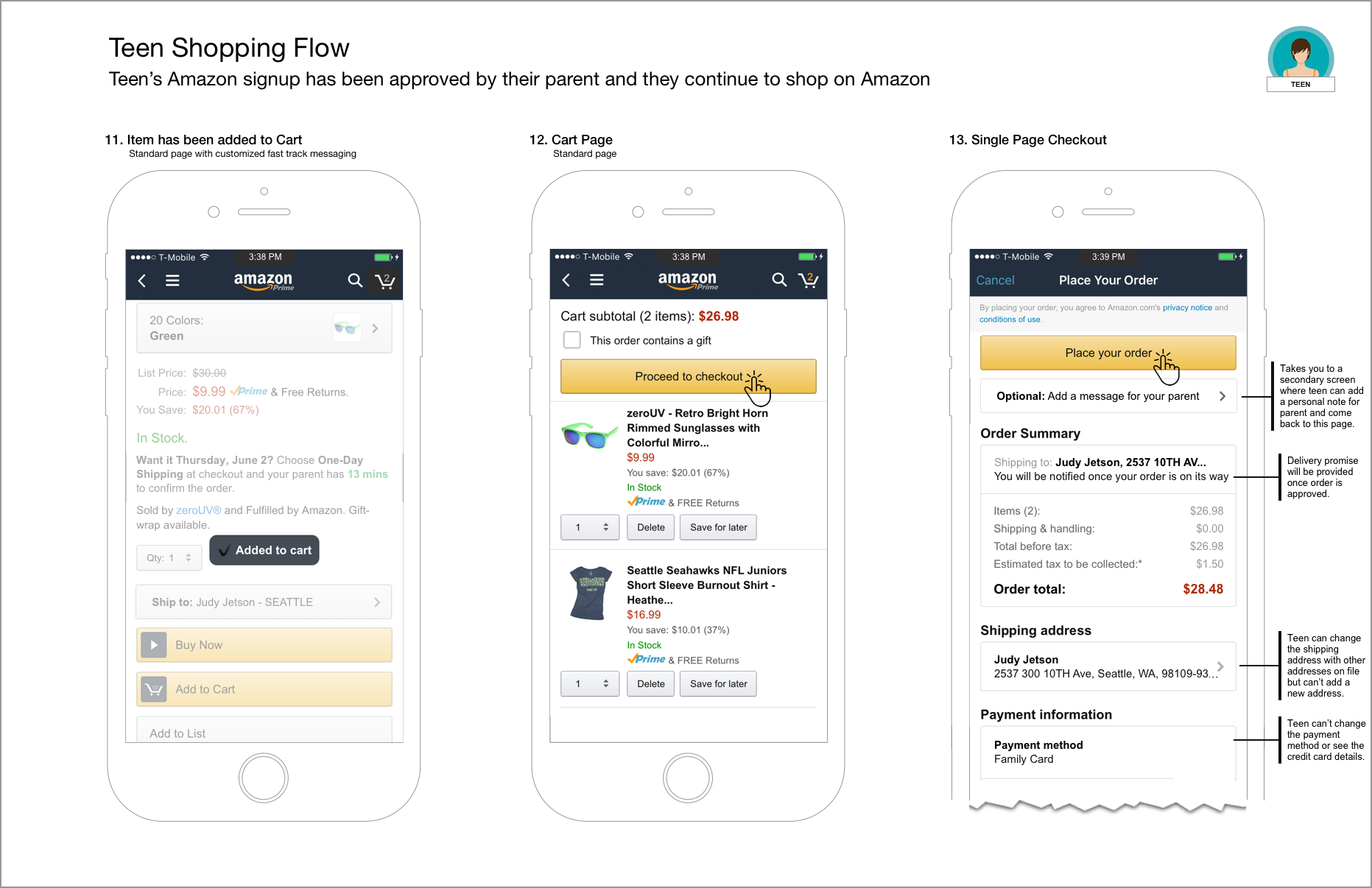 Amazon Teens
Amazon Teens allows teenagers (13-17 year olds) to shop with their own account, but with parental approval, via text or email. Any time they make a purchase, teens will be able to include a note that explains (or argues) why they need the particular item. Parents can then allow the attempt with a simple "Y" reply to the automated message.

The end-to-end product strategy was shaped in 45 days as a pitch to Amazon CEO Jeff Wilke with a small team of 3 people that included me and two product managers. The project was funded within 20mins of a 1hr meeting!

Amazon Teens launched in October 2017. You can view the current experience here. and read the news coverage on Techcrunch, Business Insider, The Verge and Bloomberg.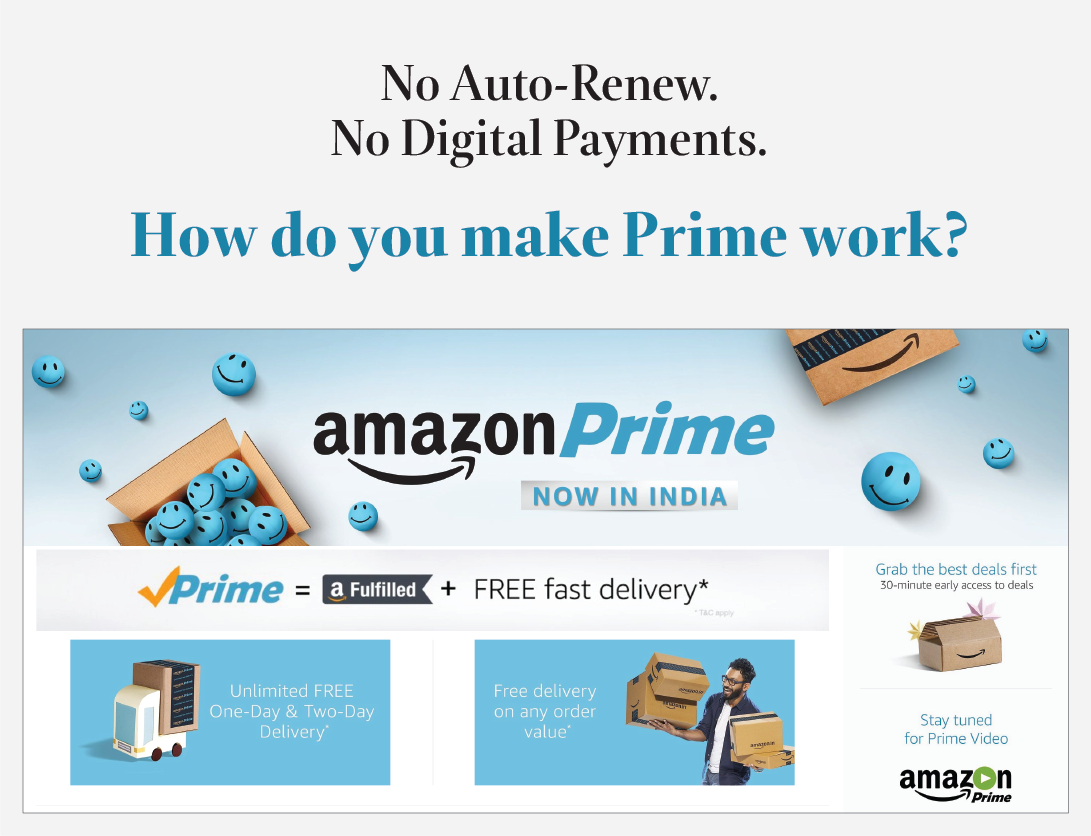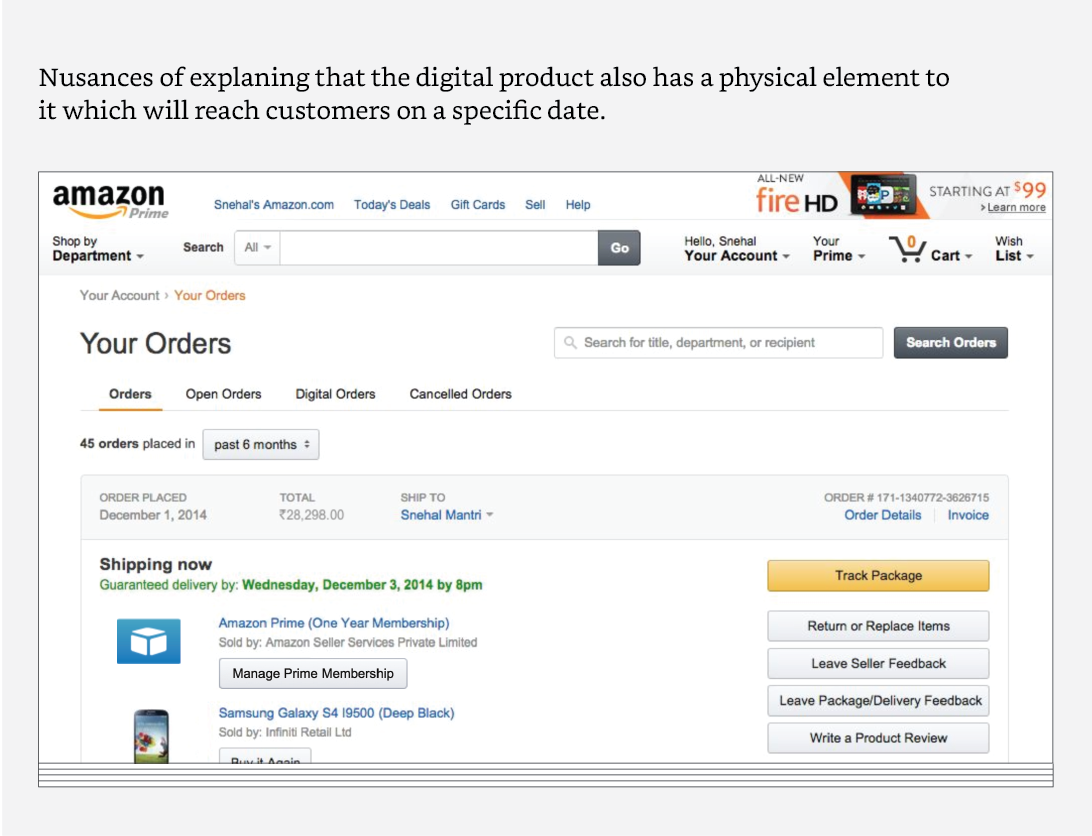 Launching Amazon Prime in India

Launching Prime in India meant re-designing the product for all locales which had an economy that relied heavily on "Cash on Delivery". The designed experience had a no-strings attached free-preview. At the end of the free-preview, customers were expected to pay and buy Amazon Prime. Leadership's goal was to create a CX that was closest to the auto-renew experience which exists in all other countries.

We added the Prime digital product in customer's cart on their first visit to Amazon after the end of their free preview which continued to provide them with a Prime member's experience on the website. Customers could easily buy Prime along with other items, or remove it from their cart.



Note - this CX was launched in 2016. The policies in India have since changed, so the mockups do not match the live experience.