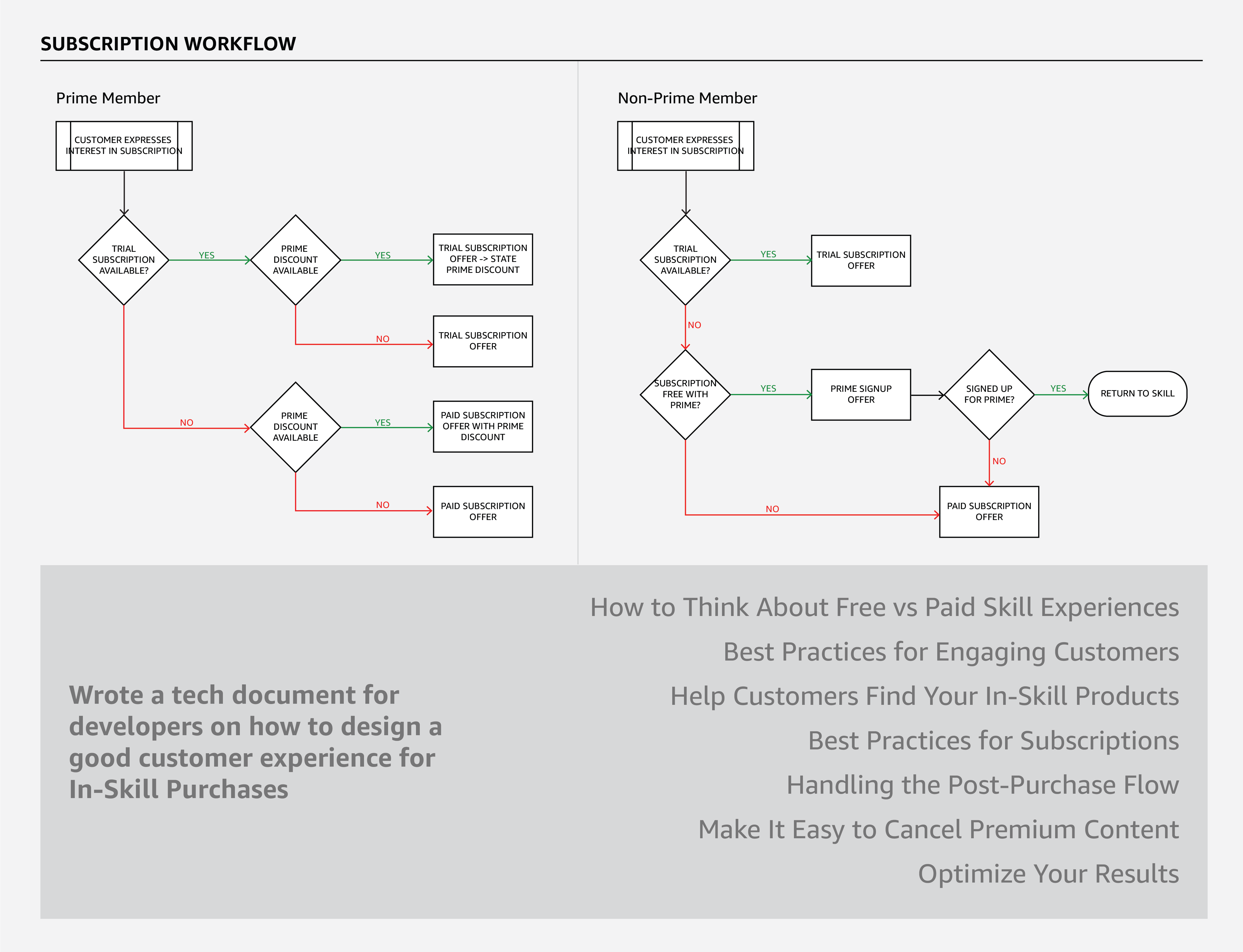 Alexa In-Skill Purchases


My team created a platform to add in-skill purchases on Alexa skills as a means to create a monetization framework for developers. Developers can create additional content in the form of subscriptions or one-time purchases on their skills and Amazon takes care of the selling this content. Customers can buy additional content on existing skills through a simple "yes/no".
We provided white-glove service for few skill like
Jeopardy
,
Teen Jeopardy
,
Sports Jeopardy
,
Match Game
,
Ultimate History Quiz
,
TuneIn Live
; to strategize skill format and launch paid content last year. This year we launched a self service platform for developers to add purchase capabilities on their skills. You can read more about these features on
Tech Crunch
,
The Verge
,
Business Insider
,
Fast Company
and
CNET
.