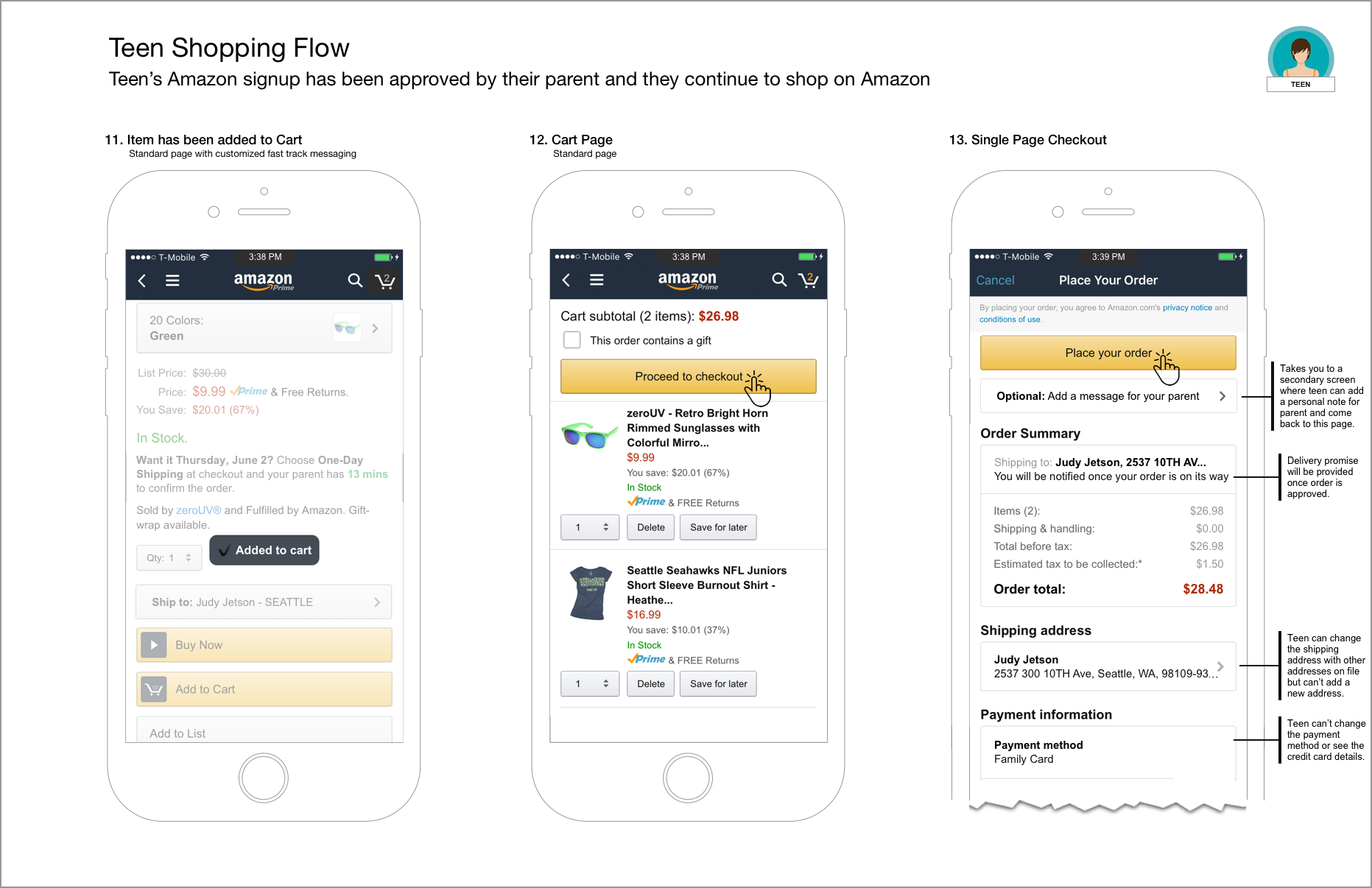 Amazon Teens
Amazon Teens allows teenagers (13-17 year olds) to shop with their own account, but with parental approval, via text or email. Any time they make a purchase, teens will be able to include a note that explains (or argues) why they need the particular item. Parents can then allow the attempt with a simple "Y" reply to the automated message.

The end-to-end product strategy was shaped in 45 days as a pitch to Amazon CEO Jeff Wilke with a small team of 3 people that included me and two product managers. The project was funded within 20mins of a 1hr meeting!

Amazon Teens launched in October 2017. You can view the current experience here. and read the news coverage on Techcrunch, Business Insider, The Verge and Bloomberg.