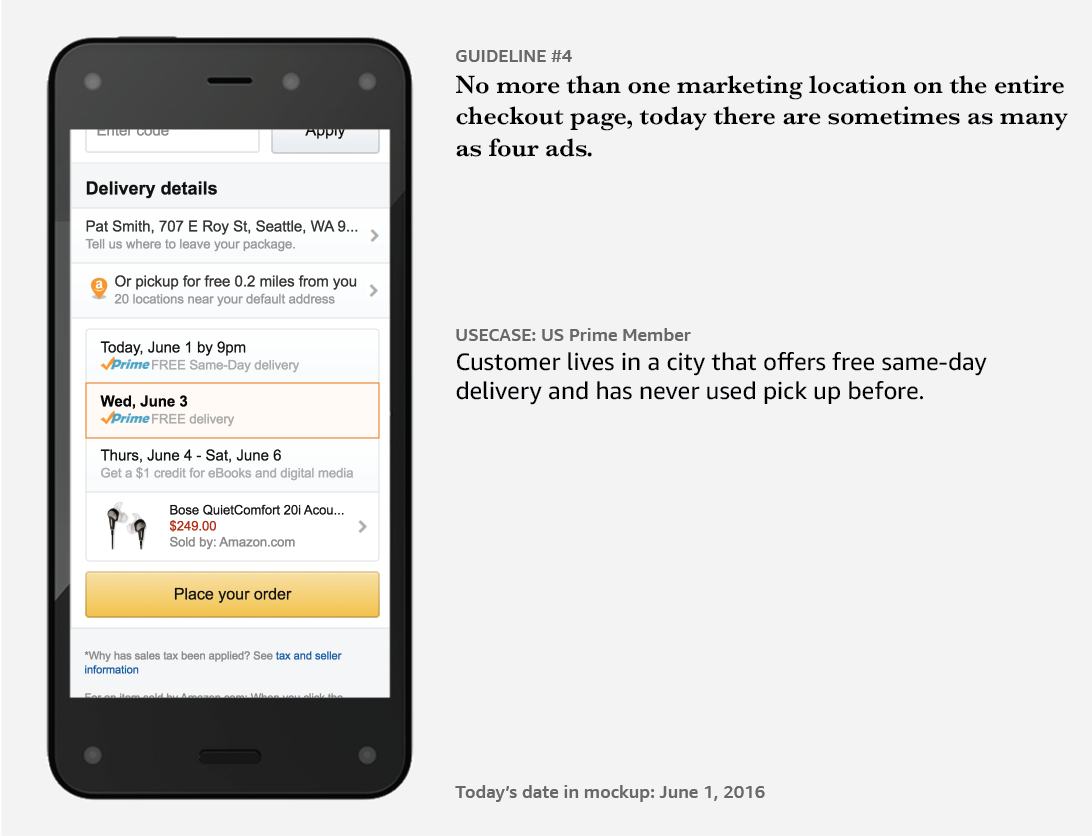 Discovery and engagement with global delivery and pickup options
Amazon continues to launch many delivery programs including pick-up points, no-rush shipping and scheduled delivery, but the discovery of these programs has been a problem. In UK, its common for a customer to see up to 11 delivery options and some of these have further sub-options.

I worked with the product manager to create a simplified global framework that can encompass all the current and future use cases of delivery speeds, pick up options, and scheduled delivery within the existing Amazon checkout page. We developed and tested the designs in an agile manner that included doing qualitative usability studies in Japan, UK, Germany, and US. The project is getting launched in phases in 2018-19.